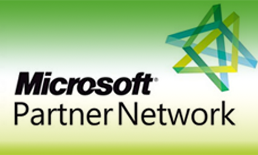 MS Dynamics AX stands out as the most comprehensive, multiple languages, multiple currency Enterprise Resource planning (ERP) solution. With core strengths in manufacturing, e-business and strong functionality for wholesale and services industries with MS Dynamics AX you are ready for future. Comprehensive functionality, all in one solution, helps mid-size and large companies across the globe seize opportunity and gain a competitive advantage.
With Microsoft Dynamics AX, you can be confident your business management solution is-and will continue to be-relevant to the needs of your people and the demands of your industry and business.
Key Features :
Microsoft Dynamics AX supports your entire business and allows you to choose from comprehensive functionality, including:
Our Service Areas
Manufacturing
Distribution
Supply Chain Management
Project Finance
Financial Management
Customer Relationship Management
Human Resource Management
Business Analysis
Enterprise Portal, with Microsoft® Windows® SharePoint® Services integration.
Solutions for your industry
Microsoft Dynamics AX delivers a rich industry foundation on which partners build packaged applications for niche verticals, such as high-tech manufacturing, architecture and engineering, and specialty retail. These industry capabilities can help you improve your ability to cope with individual market dynamics by delivering breakthrough innovation in a single ERP solution for key industries, manufacturing, distribution, retail, services, and the public sector... Learn More